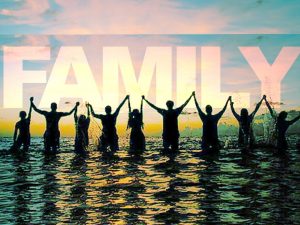 Calvary Baptist Church has been serving the Lord for more than 27 years. During this time, the Lord has blessed us with the opportunity to minister to many people from different cultures and backgrounds. At Calvary we offer many ministries, including: one-on-one discipleship, men's and women's Bible studies, teen ministry, children's ministries, open air evangelism, visitation, as well as opportunities to fellowship together as a means of encouraging and exhorting one another.  
Our church's vision is "Equipping Everyone to become complete in Christ." This statement is derived from Colossians 1:28, "Him we preach, warning every man and teaching every man in all wisdom, that we may present every man perfect in Christ Jesus." Our vision is what we want to become together at Calvary Baptist. 
Our purpose, or our reason to exist is based on Matthew 28:19 "go therefore and make disciples of all nations..." and we as a local church support missionaries on a global scale. Our mission is to present Christ to everyone we meet within our community and abroad so they can meet the Savior and form a life-long and eternal friendship with Him, and in turn, share His great love with others.
In Acts 1:8 the Bible tells us, "But you shall receive power when the Holy Spirit has come upon you; and you shall be witnesses to Me in Jerusalem, and in all Judea and Samaria, and to the end of the earth." It is our belief that it is our responsibility as individual Christians and as a local church to bring the Gospel message to our neighbors, throughout our community, bordering communities and the world.
With these commands in mind we strive to share Christ through the preaching of God's Word, tract distribution, personal evangelism and supporting both local and global  missions. Our Sunday school, worship services and fellowship times are geared toward welcoming all who come, no matter what age or marital status. Our goal is to make all who visit feel welcome by demonstrating the love that Jesus commanded us to have for one another.